Tuesday, October 27, 11:00 am - 12:00 pm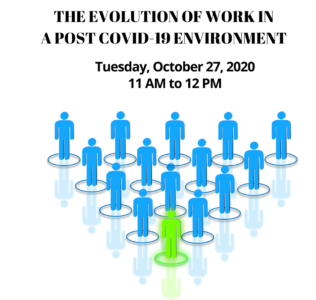 The nature of work — where we work, how we work, and the tasks we perform — has, in many cases, changed dramatically over the past 6 months.
Our panelists Kevin Kurdziel of the NJ Department of Labor and Brian Dashew
Assistant Professor of Practice, of Adult and Continuing Education Rutgers University Graduate School of Education, will discuss the rapid evolution of work and what we can expect in the future.
Or be sure to visit us on our Facebook Page for a Live feed of the podcast!