Think it's safe to text or talk on your cell while you drive?  No way. No how. Not ever.
The National Highway Traffic and Safety Administration reported distracted driving claimed 3,166 lives in 2017*.    So forget the phone and mind the road.
KMM provides safety education through programming directed to motorists, bicyclists, and pedestrians. Programs are listed below and can be scheduled by emailing programs@kmm.org
Teen Distracted Driving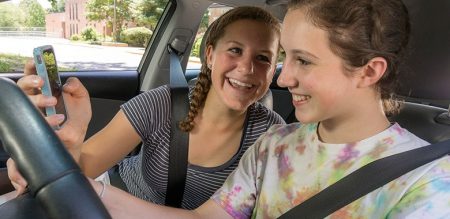 The number one killer of teens is teens, and they don't carry guns.  They carry car keys.
KMM provides a 45 minutes interactive presentation that walks teens through sobering videos and interactive exercises that emphasizes the life-threatening dangers of distracted driving.
*nhtsa.gov