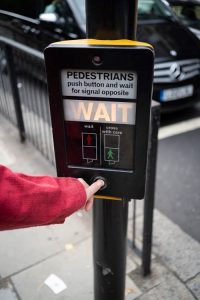 Pedestrian Safety Audit: This comprehensive program includes a discussion, survey, and site-specific audit to identify the challenges faced by active adults in and around senior centers and active living communities.
KMM can design, conduct, and analyze surveys that will identify the issues and bridge solutions that work best for the area.
To learn more about what KMM can provide, email programs@kmm.org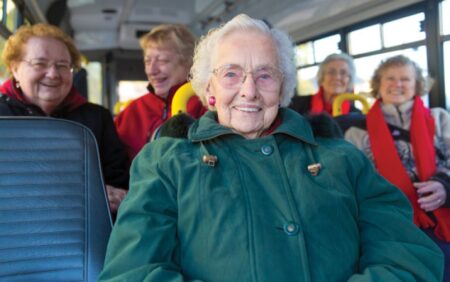 My Mobility Plan: My Mobility Plan is a tool created by the Centers for Disease Control and Prevention (CDC) to help older adults remain active, safe, and independent as they age. The plan consists of three sections:
Myself- How to stay independent by managing health and remaining mobile.
My Home- How to stay safe at home which offers a checklist to ensure a safe environment
My Neighborhood- A plan to ensure a person can continue to stay mobile around the community.
According to the CDC, older adults who make a plan are more likely to take action to protect their mobility and independence.
Why Have a My Mobility Plan?
Falls and motor vehicle crashes, which are related to mobility, are the leading causes of injury and injury death in older adults.
There are many negative outcomes for older adults if they stop driving or fall, including reductions in their health, social interaction, and the ability to get around.
CDC developed this planning tool, using available scientific evidence, to help older adults plan for future mobility changes that might increase their risk for motor vehicle crashes and falls.
Adult children or caregivers can also use this planning tool to help older parents, relatives, or friends.
Download your copy of My Mobility Plan here
Municipal Senior Transportation Providers
To learn more about what KMM can provide, email programs@kmm.org 
Silver Safety Series: This comprehensive program is FREE to all Middlesex County Senior Centers and features interactive presentations, light refreshments, and giveaways. The following presentations are available and can be scheduled individually or as a series:
Senior Pedestrian Safety Presentation – A 20-minute interactive presentation on driving safety
Jay Walker Show – A 30 minute distracted walking video
Ride4Life – A 10-minute presentation offering information for on-demand transportation service for senior citizens
To learn more about what KMM can provide, email programs@kmm.org