New to the world of Electric Vehicles?  Let KMM help you.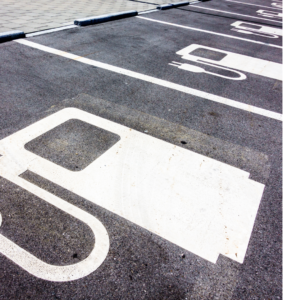 TYPES OF ELECTRIC VEHICLES: BEV, PHEV, AND HEV.  Between all of the different acronyms, it's easy to get confused. Here we have a basic breakdown of the main types of electric vehicles that either plugin or have no harmful tailpipe emissions.  Click here to The Basics: 
RANGE ANXIETY? – NOT IN NEW JERSEY!  Many are apprehensive to purchase an EV due to the fear of being stranded on the roadways.  Rest assured; you can find charging stations across NJ. Click here to find a charging station in NJ.
IT'S TOO EXPENSIVE: New Jersey is working to make it easier for you to give EV's a try.  There are many incentives both state and federal that can help you make the purchase easier. Click here for incentives.
Education Resources
KMM provides a host of workshops and webinars to help both private and municipal consumers make the right choice.  We have a library of podcasts and webinars to help you get started.
#driveelectricweek – Podcast with guests Assemblyman Dan Benson and Tom Moloughney discussing the benefits of driving electric, the logistics involved, and the recent legislation and incentives aimed at making the transition.
Electric Vehicle Charging Station – Learn why public charging (especially fast charging) is important, the goals for public charging set by the new law, how to access generous state incentives for public chargers, and the potential role for municipalities in hosting public charging locations. For copies of the presentation, please email us.  This webinar was not recorded.
Electric Vehicles and the Future of Technology – April 2019 Radio Podcast (download available)
EV Conference 2018: Municipalities: All Charged Up
EV Conference 2018: Planning for Electric Vehicles
If you are interested in learning more, please contact us via email at programs@kmm.org