Monday, July 4, 12:00 am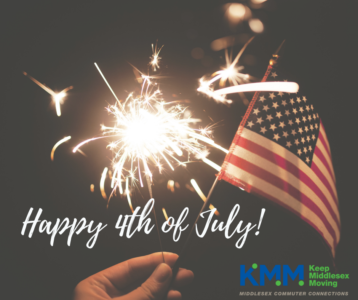 On July 4th, America celebrates the birth of our nation. Around the holiday, sadly, we often see an increase in impaired driving crashes. From 2015 to 2019, there were 1,339 drivers killed in motor vehicle traffic crashes over the Fourth of July holiday period — 38% of the drivers killed were drunk.
This Independence Day, local communities across the country are supporting NHTSA's national Buzzed Driving Is Drunk Driving awareness campaign. Did you know that even a small amount of alcohol can impair your driving? For example, even a blood alcohol concentration of .02 can affect someone's ability to perform two tasks at one time – and that affects your ability to drive safely.
If you plan to drink, make a plan ahead of time for a sober ride home.
Even if you've had only one drink, let someone who hasn't been drinking take you home. A sober driver is one who does not drink at all, not the one who's had the least to drink.
If you're hosting a Fourth of July gathering, help the designated drivers out by making sure there are plenty of non-alcoholic beverages.
Have a friend who is about to drive impaired? Take the keys away and make arrangements to get your friend home safely.
If you see an impaired driver on the road, safely pull over and call 911.
Always wear your seat belt.
Drunk driving isn't the only risky behavior causing crashes on our roads; drug-impaired driving is an issue too. Whether the drug is obtained legally or illegally, drug-impaired driving is dangerous and illegal in all states. Remember, If You Feel Different, You Drive Different.
Source