Sunday, March 12, 12:00 am
Every vehicle recall is serious and affects your safety. That's why Vehicle Safety Recalls Week, which begins March 7, focuses on the importance of getting recalls fixed immediately and checking for recalls at least twice a year.
Check for Recalls
3 Steps to Check Your Vehicle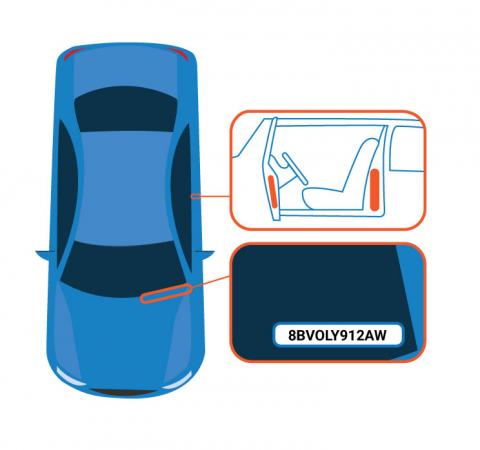 1. Find your Vehicle Identification Number (VIN). Look for the 17-character VIN on the lower left of your car's windshield, or on the label inside your driver-side doorjamb (see example). You might also find your VIN on your vehicle's registration or your insurance documents.
2. Search using your VIN at NHTSA.gov/Recalls. Your search will tell you if there's an open safety recall affecting your vehicle and what steps to take.
3. If you have an open recall, immediately get your vehicle repaired for free at a local dealership. Follow the steps indicated by the response to your VIN search. Your vehicle's manufacturer is required by law to address your recall — and, again, it's a FREE repair.