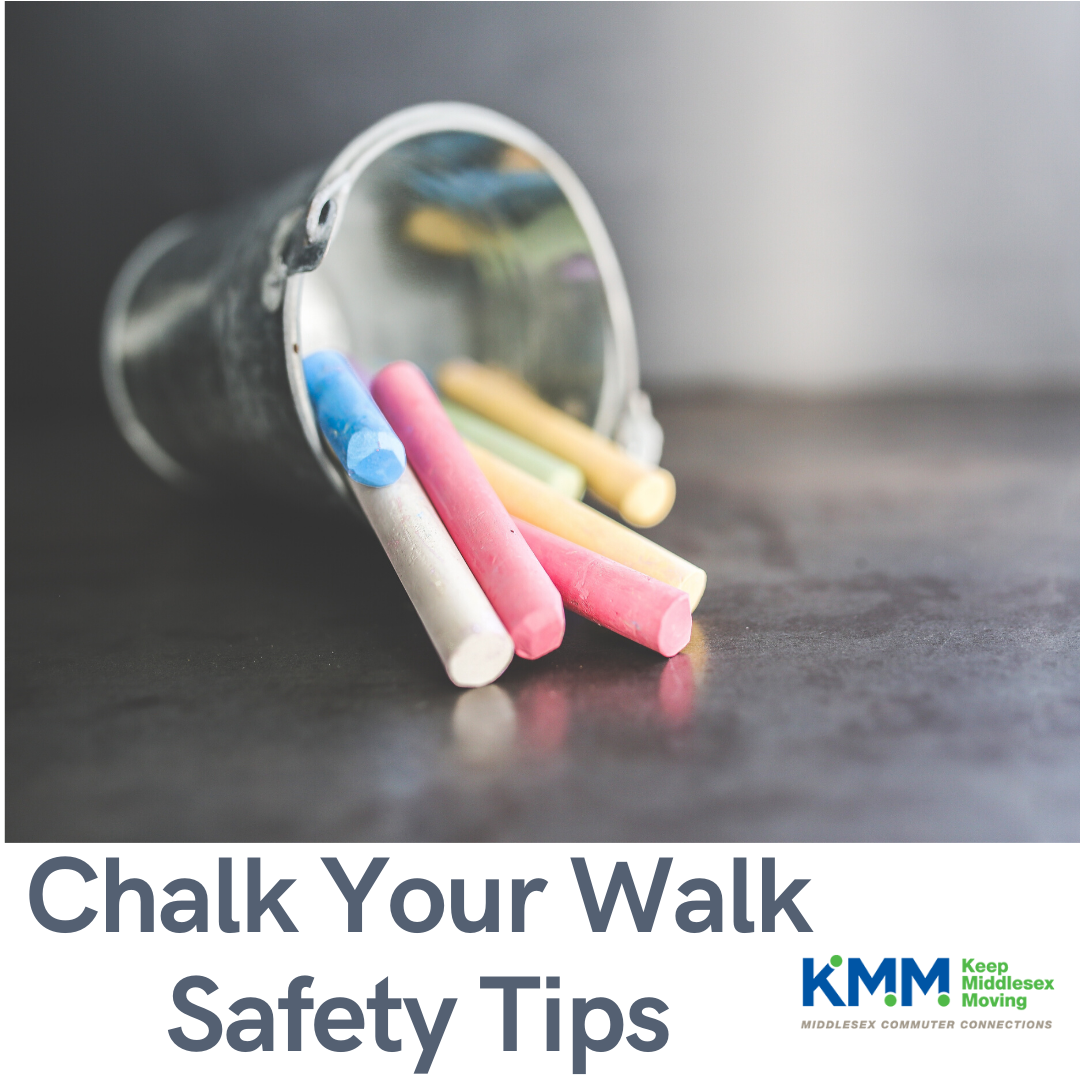 If walks around your neighborhood have increased in the past week, perhaps you have seen inspirational messages drawn across the sidewalk and pavement.  This art is called #ChalkYourWalk and it's springing up everywhere.
Given we are all practicing #socialdistancing to #flattenthecurve,  walking or biking in the neighborhood is one of the few things we can continue to participate in safely – while remembering to keep 6-feet between you and other pedestrians.   Here are a few safety tips for both the #ChalkYourWork artists and those walking and biking in the neighborhood.
For Parents and Artists:
For neighborhoods without sidewalks, have an adult present that can watch for oncoming traffic while drawing in the driveway.
If possible, wear brightly colored clothes as you create your art so that motorists and those walking or biking can see you.
For Pedestrians and Cyclists:
Walk or bike focused.  If you are listening to music, make sure you can still hear the activity around you.
If you are biking in the neighborhood, be especially attentive to neighborhoods without sidewalks.  Children may be drawing in their driveways.
Heads up and Phones Down: Whether on bike or foot or even driving, there will be more children playing outside and many of them will be in groups of five or less and may not be as visible.
As we navigate these very unprecedented times and learn to adapt to the restrictions that are in place, we remind everyone that we are all in this together.  Stay safe and stay strong.
If your children have created #ChalkYourWalk art, please email us at programs@kmm.org so that we may share their happy messages with our followers.