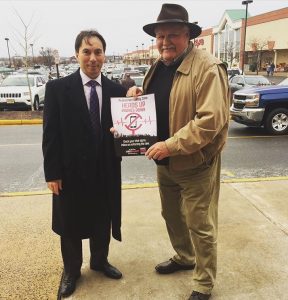 In December 2017, in conjunction with Mayor Brad Cohen of East Brunswick, KMM conducted a #BeStreetSmartNJ pedestrian safety education campaign aimed at increasing awareness and education in busy shopping centers during the busiest part of the year – holiday shopping!
The Street Smart NJ campaign is a collaborative effort among public, private and non-profit organizations and comes at a significant time. New Jersey is ranked 15th in the nation in pedestrian fatalities in 2015, according to a recent report from Governors Highway Safety Association. The federal government has designated New Jersey a "focus" state and has provided funding to help NJ combat its higher-than-average pedestrian fatality rate.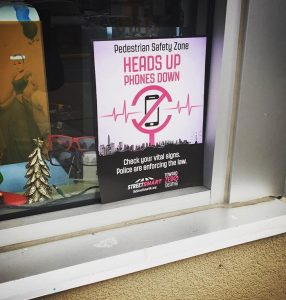 East Brunswick joins over 40 towns across NJ, including Metuchen, Woodridge and Middlesex Borough, that have implemented Street Smart campaigns.  This Spring, the Borough of Milltown will join the growing list of cities committed to pedestrian and driver safety.  For more information, please contact Director of Operations at rkarpinecz@kmm.org or 732-745-4490.