Motor vehicle crashes are a leading cause of death among those aged 1-55 in the U.S and it's a growing issue all over the world. It is one of the top causes of severe injuries, which can lead to hospitalization and other serious consequences. Most of these injuries and fatalities can be prevented by simply wearing your seat belt.
You are more than likely already familiar with the fact that wearing a seat belt can save your life. In fact, according to the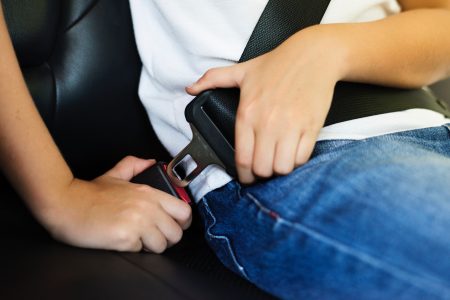 Centers for Disease Control and Prevention, seat belts reduce the risk of death in vehicle accidents by around 50%. This being the most important reason you should always have a seat belt buckled around you.
There are plenty of other reasons why you should always wear a seat belt when it comes to your safety. Some other reasons include:
It's the law. If you are caught not wearing your seat belt, you could find yourself facing expensive fines, points on your license and other consequences.
Air bags. Air bags become more effective if the person is wearing his or her seat belt. Not wearing your seat belt allows your body to move and shift out of the proper position in which an airbag can protect you during a collision.
Seat belts are best known for protection. They protect and prevent you from being thrown from the vehicle, from hitting the windshield and keeping your body in place.
Seat belt use is one of the most effective ways to save lives and reduce injuries during motor vehicle crashes. Yet millions of people do not buckle up on every trip. It's important to remember that your actions don't just affect you, but others driving too. Any time you are on the road, make safe decisions and make wearing your seat belt a priority!