Grab your sneakers and take a walk…on National Walking Day.  According to the American Heart Association, the event is celebrated on April 1st, but some sources say it's celebrated on the first Wednesday in April.  We at KMM think regardless of what day it falls on, everyone should walk!
By committing to walking at least 30 minutes, you can get healthier and raise awareness about the importance of physical activity. On this day, millions of people throughout the United States will come together to take steps to live a healthier life for themselves, their families and their communities. You can celebrate the day in the workplace, at schools, in neighborhood walking groups and clubs and communities. 
Here are 3 tips on how to participate in National Walking Day, today and really, all year long.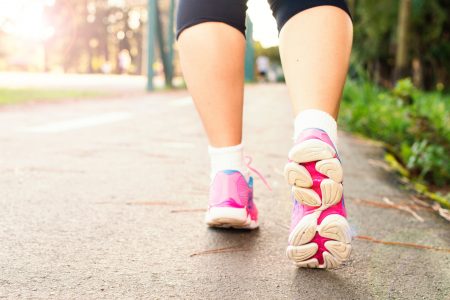 Form a walking group with your neighbors.  Commit to meeting 3-5 times a week and walk different routes in your neighborhood.  Not only are you getting exercise, but you are engaging within the community.
Plan a walking meeting.  Sometimes the best ideas come when you are exercising.  Instead of sitting around the table, have a staff meeting walking at lunch with your coworkers.  While it's a more informal type of meeting, it could produce some unique ideas.
Create a walking challenge.    Whether with your neighbors, co-workers or people in your community, create a challenge to see who can walk the most steps in one month.  Determine a monetary amount to join and split the total money collected between the winner and a local charity or cause in your group's name.  With so many apps and devices, you can track each other's progress.
So lace up those sneakers and get out there and walk for your community and for your health.   Oh and remember to:
wear bright clothing
obey the rules of the road
…and most importantly, don't text and walk.