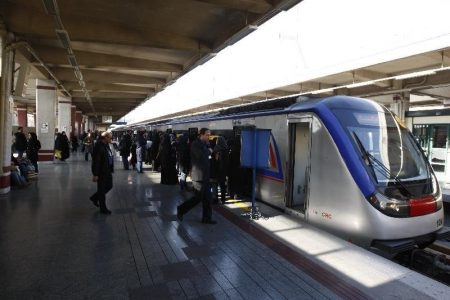 Recently, I visited my Mother in Isfahan, Iran.  Isfahan, my hometown, is a metropolitan city in the center of Iran with a regional population of 3.5 million.
The day before I was scheduled to return to the US, I decided to walk downtown and observe the changes that had occurred since I immigrated to the West 22 years ago.  I really wanted to check out the city's subway system.
From 1982-1992, I was the Deputy Director of the State Transportation Department and Chairman of the Board of Isfahan Traffic Organization.  I was part of the team that worked on the feasibility study for the subway system.
It started with a group of volunteer professionals, including myself, willing to devote our personal time to the dream of a modern transportation system in our town.  We compiled data which documented the urgent need for a subway to supplement the existing but inadequate public transit system, the limited capacity of city streets, and increasing traffic congestion.  With enthusiastic community support, we believed it could happen.  In fact, the National Traffic Council and the Congress supported the project and allocated funding for its construction.
But then, the geopolitical landscape changed.  There was no money to move forward.
I had heard that the subway had finally been completed and opened in October 2015.  The subway system stretches along 7.5 miles of track with 10 stations.  Currently, there is a plan to add about 25 miles and 3 more lines.  Now, I was ready to see it for myself.
The train was on time, and the ride was so quiet and comfortable. The stations look clean and pleasant with beautiful designs of cultural artworks, escalators running to and from the street, good signage and guide maps, and other amenities for riders.  With a feeling of great accomplishment and a little pride, I bought a ticket and took a ride on the subway I never thought would be constructed.
As I rode, I thought of my colleagues, our work, our vision, and our determination all those years ago.  And, I remembered an old saying "Every Accomplishment Starts with the Decision to Try."
Written by Morteza Ansari, KMM Transportation Planner