Week 1 Health Week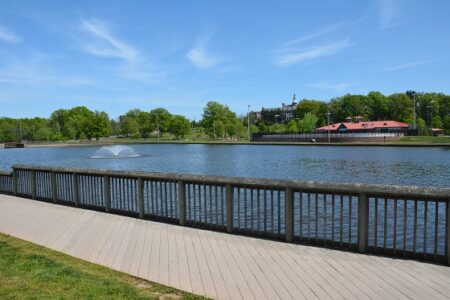 Walking helps sharpen brains, boost moods, strengthen bones, and enhance circulation, and maintain and lose weight.  Several of Middlesex County's parks have installed fitness stations and trails.
So what are you waiting for?  Fitness stations and trails are available at
We'd love to post your photos,  send them to: programs@kmm.org
Pictured here: Roosevelt Lake in Edison. Roosevelt Park is the oldest park in the Middlesex County Park System, dating back to 1917.  Set in the midst of a highly developed area, Roosevelt Park is our answer to New York City's Central Park. Here park visitors can enjoy 196 acres of majestic trees complimented by a picturesque eight-acre lake just perfect for fishing. Roosevelt Park offers a multitude of special facilities to make it a perfect destination for day-trippers.