As in-person events and meetings came to a complete halt in March of 2020, Keep Middlesex Moving's team launched a new webinar series that was made available and conducted completely online using the online platform, Zoom.  Webinar topics were also customized to address the issues that were prevalent in many minds.  A complete list of webinars and links to the recordings can be found here.
Up Next for August: Walk Safe. Bike Safe. Children's Webinar.  Click Here to Register.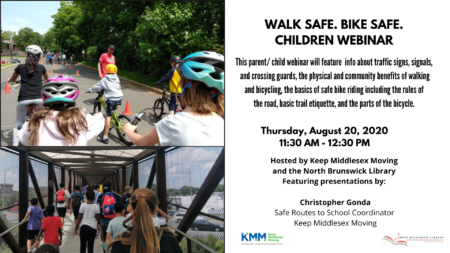 Up Next in September: Adapting Community Landscapes – A Place Where People Can Connect.  Click Here to Register.