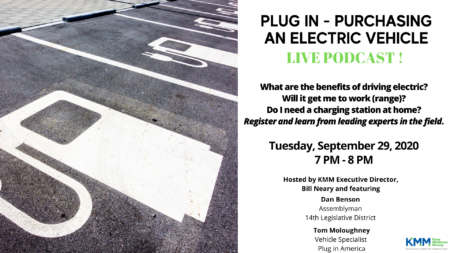 Drive Electric Week – Live Podcast!
KMM will be hosting a Live Podcast in recognition of the National Drive Electric Vehicle Week on Tuesday, September 29th at 7 pm.
Geared for those who are interested in purchasing electric vehicles, the 45 -minute podcast will feature Assemblyman Dan Benson NJ, and Tom Moloughney of Plug-In America.
To register: p1.pagewiz.net/EVPodcast