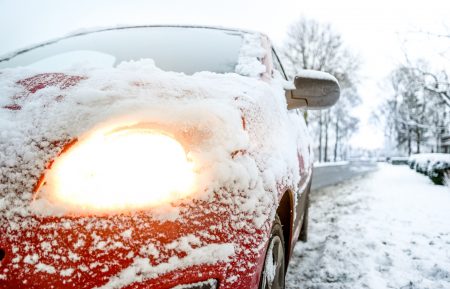 Now that the winter has arrived, temperatures will be dropping and snow will be falling. Whether you're walking or driving during the winter months, its best to be prepared so you stay safe.
Walk Smart. As a pedestrian, it's your job to be aware of your surroundings at all times. If you know that snow is headed your way make sure to plan ahead. Before you walk out the door, make sure that you wear the proper footwear. Sneakers or snow boot are the best type of shoe for the winter weather. Be sure to take your time and don't rush and look up when navigating the sidewalk. This method allows you to anticipate ice or an uneven surface. Along with taking your time, you should occasionally scan from left to right to ensure that you aren't in the way of vehicles or other hazards.
Drive Smart. Injuries during the winter aren't always from slipping on ice, but can also result from car crashes. The snow and ice do more than we think. Not being visible, black ice is the most dangerous of all to drivers. Always leave extra time to get to your destination. By taking your time and doing the speed limit can help ensure your safety and the safety of others on the road. And be extra cautious in parking lots.  They are difficult to clear and the snow piles take long to melt. Always be aware of pedestrians, snow piles, and cars that may slide or skid on ice.
If you are a home or business owner, make sure sidewalks, walkways and driveways are cleared of any snow, ice or other slippery materials that could get in the way of the pedestrian and drivers.
No matter how well the snow and ice are removed or melted from parking lots, sidewalks and the roads, it's imperative to walk and drive smart. Together, we are all responsible for our safety and the safety of others this winter season.